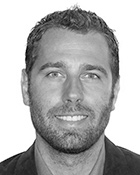 Prof. Sébastien Lustig
Lead orthopaedic surgeon
Deputy Head of the Department of Orthopaedic Surgery and Sports Medicine at the Croix-Rousse Hospital
Hospices Civils de Lyon
List of collaborators can be seen on the HCL website
Website in French : orthopedie-lyon-croix-rousse.fr
Prof. Sébastien LUSTIG received postgraduate training in both general surgery and orthopaedic surgery and traumatology .
He has been a member of the Collège National d'Orthopédie since 2009. He wrote a medical thesis in 2005 and a doctoral thesis in 2010 (supervised by Prof. Philippe Neyret) on the subject of knee replacement surgery.
He is affiliated with the Laboratoire de Biomécanique et Mécanique des Chocs in Lyon, run by Prof. Philippe Vezin. He spent one post-doctoral year at the Sydney Orthopaedic Research Institute in Australia, where he practiced knee replacement surgery with Prof. David Parker.
He was granted several international Travelling Fellowships such as those of the American Knee Society (AKS) , the European Society of Sports Traumatology, Knee Surgery and Arthroscopy (ESSKA), and the European Federation of national associations of ORthopaedics and Traumatology (EFORT) .
He is a member of national and international scientific societies such as the Société Française de la Hanche et du Genou (SFHG), the European Society of Sports Traumatology, Knee Surgery and Arthroscopy (Deputy Chair) (ESSKA) and the International Society of Arthroscopy, Knee Surgery and Orthopaedic Sports Medicine (ISAKOS). He is the president of the Lyon School of Knee Surgery (LSKS).
He was appointed the post of Professor at the Faculty of Medicine Lyon Sud Charles Mérieux of Claude Bernard Lyon 1 University in 2014. Prof. S. Lustig has contributed to over 100 publications, has held over 100 oral presentations during national and international conferences since 2006 and has written a dozen book chapters. He practices at Hospices Civils de Lyon in the Orthopaedic Surgery and Sports Medicine Department at the Croix-Rousse Hospital.
He provides clinical care in knee surgery, first-line prosthetic surgery, revision surgery of the knee and hip, and specialises in bone and joint infection. Prof. S. Lustig has been the surgery co-ordinator of CRIOAc Lyon since September 2014.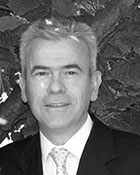 Prof. Michel-Henri Fessy
Orthopaedic surgeon
Head of the Orthopaedic Surgery Department at the Lyon Sud Hospital
Hospices Civils de Lyon
List of collaborators can be seen on the HCL website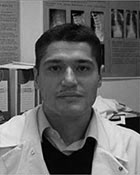 Prof. Cédric Barrey
Spine surgeon
Head of the Neurosurgery Department – spine and spinal cord surgery division at the Pierre Wertheimer Neurology Hospital
Hospices Civils de Lyon
List of collaborators can be seen on the HCL website